I love the library. I'm certain that without a local library at my disposal, my personal shelves would be out of control FILLED and I wouldn't have any extra money left over to buy more shelves to put them in. I like having the option to buy a book, or check it out from the library before making any hasty decisions. The library is also my favorite place to unhaul books from my shelves, some of which WERE hasty decisions that didn't pan out.
These are some books I have recently checked out in preparation for the holiday travels coming up. I thought I'd share them with you all and wish you a Happy Thanksgiving before the food comas begin. Hopefully, I'll have some good reviews for you after the holiday weekend! Let me know if you have read and enjoyed any of these. Goodreads links will be included with each book so you can check them out for yourself.
---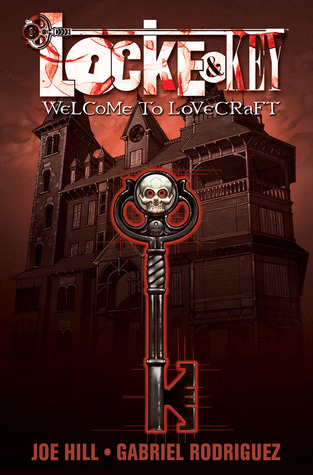 Locke & Key Volume 1                                     Locke & Key Volume 2
Graphic novels are not normally what I enjoy reading, but every now and then one will catch my interest. I appreciate the fact that these books seem to have some substance to them, meaning they are thicker than most graphic novels. Welcome to Lovecraft is the first in the series and feels quite dark and spooky. I grabbed the second in the series in case I really enjoy this. Excited to get started on these!
The Blasphemer by Nigel Farndale
This is a historical fiction set in 1917 and I believe introduces a few philosophical ideas within the main story line. I was recommended this book by a Goodreads friend and after scanning the synopsis decided it was worth a try. Lucky for me, the library had it just sitting on the shelves when I went looking for it. This is one book I believe may have the potential to be quite dry, so I am hoping it's not a difficult read and rather one that has me thinking in an enjoyable way.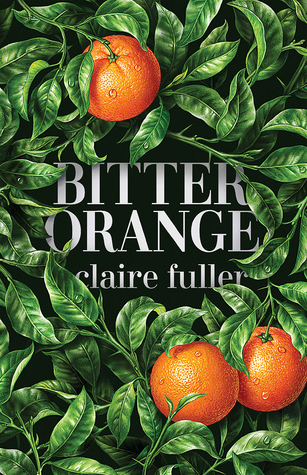 Bitter Orange by Claire Fuller
Just released in October of this year, Bitter Orange is another historical fiction, but with a mysterious thriller component. I saw this book on SavidgeReads, a booktube channel that I have just fallen in love with. After hearing the synopsis and the reader's thoughts on the book after completion, I knew I had to get my hands on it.
Local Girls by Alice Hoffman
I am a huge fan of Alice Hoffman's writing. In fact, The Dovekeepers and The Ice Queen are both books of hers that remain in my favorite books list. Why I always wait so long to pick up another book by Hoffman, perhaps I'll never know. Thankfully, I remembered to look for her books last time I was at the library and ended up coming home with this intriguing novel. I didn't read much of the synopsis, so rather than looking up what it's about on Goodreads and telling you about it here, I'm deciding to go into this one blind. She's never let me down before, so why not?
---
That's all I have for this haul. Support your local library! Thanks for reading and have a Happy Thanksgiving!