Happy Thursday all! We are already a few days into November and the weather here has definitely started to cool down. (I'm pretty sure I saw snow clouds out there this morning.) Naturally, when it gets chilly outside my instincts are to grab a hot drink, put on comfy pants, and cozy up with a blanket and a book. NATURALLY 😊
With the holidays fast approaching, things tend to get busy for everyone and reading time may be a bit harder to fit into a schedule. So I've compiled a list of books I would like to read this month, a goal to reach, no matter how chaotic schedules get or how much sleep is lost. Why sleep when you can read, right?
These five have all come from my shelves at home and a couple have been sitting there waiting to be read for too long. I'm hoping to be swept into some great stories this month and can't wait to share my thoughts on them!
Have an awesome reading month! I've linked each book's Goodreads page, so feel free to check them out and let me know if you've read any of the books listed below!
---
Engines of the Broken World by Jason Vanhee
The Pledge by Kimberly Derting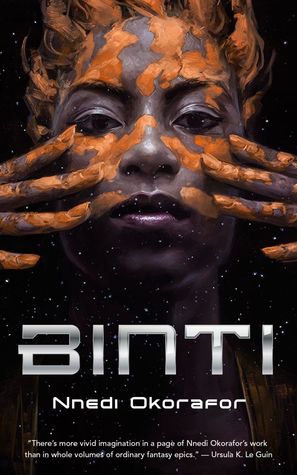 Binti by Nnedi Okorafor
Neverwhere by Neil Gaiman
Sweep: Volume One by Cate Tiernan
---
Happy Reading! May November be a spectacular month for each of you!