I've acquired quite a few new books this month thanks to some awesome sales and, well of course, the library. Thought I'd share them with you all. Let me know if you've read any of these or what you think I should pick up next. Happy reading!
Physical Copies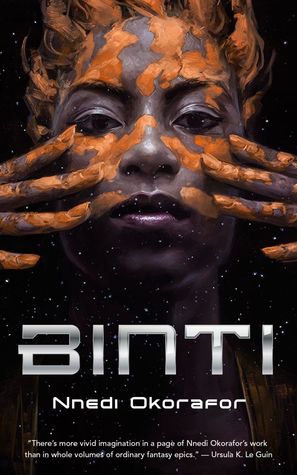 Binti by Nnedi Okorafor: I've seen this one floating around on Booktube and various other sites for sometime and decided I'd really like to give it a try. At only around 90 pages, this SYFY book should be full of fast-paced action.
The Historian by Elizabeth Kostova: The synopsis reminded me of The Davinci Code and sounds like it's going to be an awesome mix of just that kind of history, only with old folklore. I can't wait to get into this one.
Year of Wonders by Geraldine Brooks: The covers of Brooks' novels have always intrigued me, so I decided, "why not?" There's nothing like a good historical fiction with a plague ravaged backdrop for a setting.
The Iron King by Maurice Druon: How often do you find a book blurbed by an author who claims his/her own book is the copycat of said book??? If you are a fan of the Game of Thrones series as I am, then you'll understand exactly why I needed this book in my hands ASAP.
Unhonored by Tracy Hickman & Laura Hickman: I've very recently finished Unwept, the first book in The Nightbirds duology and I couldn't leave the last book unread, not knowing how it all ends. I was able to find this one SUPER cheap online so YAY discounts!
Flight of the Sparrow by Amy Belding Brown: It's becoming difficult to resist buying a historical fiction novel based more on truth than fiction. And that's how this book was introduced to me. Had to have it…I have no regrets.
The Dollhouse by Fiona Davis: Bad influences, 1950's New York City, beautiful book cover, and I was sold. I don't know about you, but I love a story with rebellious house maids.
The Thirteenth Tale by Diane Setterfield: This has been on my TBR for awhile now and with it being part of a book sale, I broke down and just BOUGHT IT ALREADY. I think the story itself sounds like an interesting premise for a book, and am curious to find out how close to a memoir it will be.
A Manual For Cleaning Women: Selected Short Stories by Lucia Berlin: Didn't I tell you I'm a sucker for stories about maids? This is a compilation of short stories about the nitty gritty daily life of housemaids and servants. I will be starting this one soon.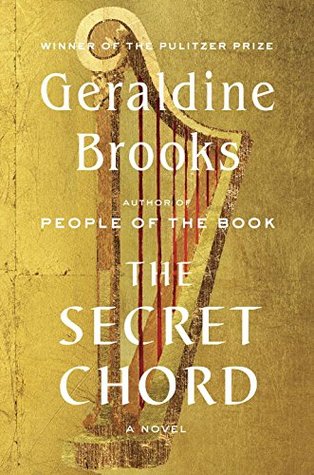 One Thousand White Women: The Journals of May Dodd by Jim Fergus: Is anyone else fascinated by old pioneer stories that don't leave out the strong Native American presence that belongs there? This book not only has that, but I'm really excited to see it was written based on the journals of a woman who was a pioneer. At over 400 pages, I'm hoping for an awesome story.
The Secret Chord by Geraldine Brooks: This is the 2nd book I've bought by an author I have yet to read anything by. But the synopsis sounded amazing, and I couldn't pass up the opportunity to grab it. Another historical fiction fascination of mine is a story based on the Bible, set in Biblical times. And with this novel being about King David's life, I can't wait to dive in.
Library Ebooks
Although I don't buy many ebooks (I prefer to buy the physical copies), I always try and keep something new on my Kindle or Nook. That way I can read in the dark and not keep my husband awake with an obnoxiously heavy and poorly aimed book light. Netgalley is usually my go-to for new ebooks, but sometimes I like to see what my local library has to offer. Here are a few I've just recently added!
In the Shadow of Blackbirds by Cat Winters: I've had my eye on this one for some time now and was happy to find it available. Set in early twentieth century America, this novel comes with seances, war torn love, and the panicked loves of people surrounded by the Spanish Influenza outbreak. It seems dark and honest, which is exactly what I'm expecting from this historical fiction.
Willa of the Wood by Robert Beatty: The stunning cover is what drew me to this initially. It's GORGEOUS, isn't it? I'm excited to follow Willa through the wilderness of her homeland, maybe even dabble in a little passed-down family magic. This adventure will be fun!
Dark Places by Gilliam Flynn: The only novel by Gillian Flynn I have yet to read. I was blown away by Gone Girl and Sharp Objects, so it's safe to say this book will follow as just the kind of raw, dark, and unfiltered Flynn fiction I have come to love.
---
That's all for this haul! What books have you hauled recently?